ShadowSense® Crème to Powder Eyeshadow
ShadowSense® Crème to Powder Eyeshadow
£22.00
0.2 fl.oz. 5.69 ml
Experience long-lasting, rich eye shadow shades that start as a crème and finish as a powder on the eyes. Shades can be worn separately or blended to create new colours and looks.
Choose from Matte or Shimmer shades
Use to accent, highlight, contour or line eyes
Formula includes anti-ageing SenePlex Complex™ for protection of the delicate eye area
Description
Experience the long-lasting, anti-ageing and flawless finish of ShadowSense with SenePlex® Complex. Creme to Powder shades can be used as a soft eyeliner, worn separately, layered to accent, contour and highlight or mixed to create an endless colour spectrum of possibilities.
The long-lasting capabilities of ShadowSense with SenePlex® are set up via the SeneDerm® SkinCare System and MakeSense® Foundation with SenePlex. Both creamy SenseCosmetics® ShadowSense formulas are nourished with the same proprietary anti-ageing formulation and advanced colour technology as the MakeSense Foundation with SenePlex, and of course offer another layer of SenePlex to the very delicate eye area most prone to wrinkling. ShadowSense with SenePlex Cream to Powders are thicker than the consistency of MakeSense Foundation, and dry to a powder to leave a denser eye colour expression.
Key Ingredients and Benefits
ShadowSense is made of a combination of ingredients. Here are a few key components:
SenePlex Complex: Kinetic enzyme that increases cellular renewal.
Cymbidium Grandifloum (Orchid) Flower Extract: a plant native to the South Pacific, which has long been a source of excellence for the preparation of emollient products. This powerful anti-oxidant provides free-radical protection and maximum moisturisation. The Cymbidium Grandifloum (Orchid) Flower Extract is very effective as a sunscreen.
Algae (Seaweed) Extract: hydrates, protects skin from the sun and softens the skin. It is essential in the penetration of the top layer of the stratum corneum and enhances the skin's ability to repair itself.
Tocopheryl (and Tocopheryl Acetate): Vitamin E, essential for maintaining the activities of enzymes in the cells and for the formation of red blood cells, is also an anti-oxidant and has been shown to inhibit skin cancer and aid in the healing of skin ailments. Vitamin E is a dynamic weapon against premature ageing and combating wrinkles by neutralising free radicals to stop the chain reaction of molecular damage and to protect the skin against oxidation. It's also believed to protect skin from the sun's ultraviolet rays once absorbed into skin.
Retinyl Palmitate: It is fundamental for increasing skin elasticity and thickening of the epidermis and the dermis. Vitamin A plays an important role in RNA synthesis, known for its cellular renewal properties that speed up exfoliation to reveal younger, plumper skin cells. This process of cell renewal and exfoliation helps to reduce the appearance of fine lines, wrinkles and skin irregularities. Medical studies indicate that Vitamin A is effective in slowing down skin ageing and in reducing the number and depth of wrinkles. A regression of pigmented spots has been demonstrated in medical studies with regular use of Vitamin A.
Yeast Extract: a source of folic acid (a member of the vitamin B complex) that aids in formation of new healthy tissues and promotes new cell formation.
Glucosamine HCL: enhances the body's ability to manufacture collagen.
Please note: Just like in wallpaper, tile and fabric, it is not unusual to have some variation in colour from one product run to another because the colour pigments we use are from natural sources. Our formulators try to match each run for consistency but there can be minute variations. Also media screen colours can only be a representation. Actual colour may vary due to factors such as skin pH.
Additional information
| | |
| --- | --- |
| ShadowSense Colour: | Amethyst Matte (purple shade), Bronze Shimmer (brown shade), Candlelight Matte (brown shade), Caribbean (blue shade), Copper Rose (brown shade), Copper Rose Shimmer (brown shade), Denim Matte (blue shade), Ebony Essence (purple shade), Garnet Matte (mauve shade), Gold Shimmer (brown shade), Granite Matte (gray shade), Lemon Quartz (green shade), Light Sapphire (blue shade), Moca Java Matte (brown shade), Moca Java Shimmer (brown shade), Mulberry Matte (mauve shade), Mystic Moss (green shade), None, Onyx Matte (gray shade), Pink Frost Matte (mauve shade), Pink Opal Shimmer (pink shade), Pink Posey Matte (pink shade), Rose Gold Glitter (brown shade), Sandstone Pearl Matte (pink shade), Sandstone Pearl Shimmer (pink shade), Silver Shimmer (gray shade), Silver Shine (gray shade), Silver Violet Matte (purple shade), Smoked Topaz (green shade), Smoked Topaz Shimmer (green shade), Snow Matte (gray shade), Whisper Pink Matte (pink shade) |
Application & Ingredients
ShadowSense should be applied to eyelids by gently blending with a sponge tip or eye brush applicator. ShadowSense shades are removed by using liquid Fooops!® SenseCosmetics Colour Remover.
Ingredients
Isododecane, Cyclopentasiloxane, Disteardimonium Hectorite, Alcohol Denat, Trimethylsiloxysilicate, Jojoba Esters (and) Isopropyl Jojobate (and) Jojoba Alcohol, Phenyl Trimethicone, Tribehenin, Stearalkonium Hectorite, Petrolatum, Synthetic Beeswax, Polysilicone-11, Propylene Carbonate, Tocopherol Acetate, Retinyl Palmitate, Algae Extract, Orchid Extract, Yeast Extract, Propylparaben, Glucosamine HCL, Synthetic Urea. MAY CONTAIN: Mica, Titanium Dioxide, Iron Oxides (CI77491, CI77492, CI77499), Ferric Ferrocyanide, Chromium Oxide Greens, Bismuth Oxychloride.
Additional information
| | |
| --- | --- |
| ShadowSense Colour: | Amethyst Matte (purple shade), Bronze Shimmer (brown shade), Candlelight Matte (brown shade), Caribbean (blue shade), Copper Rose (brown shade), Copper Rose Shimmer (brown shade), Denim Matte (blue shade), Ebony Essence (purple shade), Garnet Matte (mauve shade), Gold Shimmer (brown shade), Granite Matte (gray shade), Lemon Quartz (green shade), Light Sapphire (blue shade), Moca Java Matte (brown shade), Moca Java Shimmer (brown shade), Mulberry Matte (mauve shade), Mystic Moss (green shade), None, Onyx Matte (gray shade), Pink Frost Matte (mauve shade), Pink Opal Shimmer (pink shade), Pink Posey Matte (pink shade), Rose Gold Glitter (brown shade), Sandstone Pearl Matte (pink shade), Sandstone Pearl Shimmer (pink shade), Silver Shimmer (gray shade), Silver Shine (gray shade), Silver Violet Matte (purple shade), Smoked Topaz (green shade), Smoked Topaz Shimmer (green shade), Snow Matte (gray shade), Whisper Pink Matte (pink shade) |
Other shoppers also bought  …
"I like the colour and it made my lips feel soft. The recommended three layers were easy to apply, and it felt very light and natural once dry. Best of all, it left no trace on my pillow and my lips looked plumped up the next morning. Genius! 5/5"
Karen Franklin, DAILY MAIL

"Thanks so much for the lip liner which arrived today! PERFECT colour. Thanks. Might even treat myself to another – possibly rhubarb. Great service. Thanks again."
Alison Round

"Applied LipSense in the shade Blu-Red on my lips. The red lip paint lasted for 6 hours before showing any sign of wear, in which I also drank and ate so gets full marks in my opinion! I used LipSense gloss on top which really gives a plumping effect."
Beauty Blogger Frankie (crazy blonde gal)

"WOW! The Praline Rose is absolutely perfect – I've just ordered some on your website (with the Ooops!™ remover too). Fantastic! Thank you!"
Bryony

"All in all, I'm a little in love with these gems and I'm quite glad that they have wiggled their way into my life."
Beauty Blogger Jasmine Hart (jasmine hearts)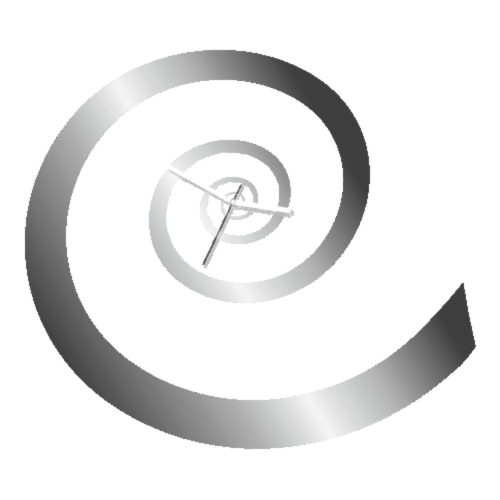 Long lasting, stays on for up to 12 hours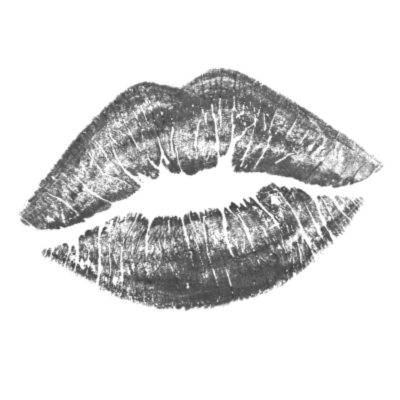 Kiss-proof, smudge-proof, budge-proof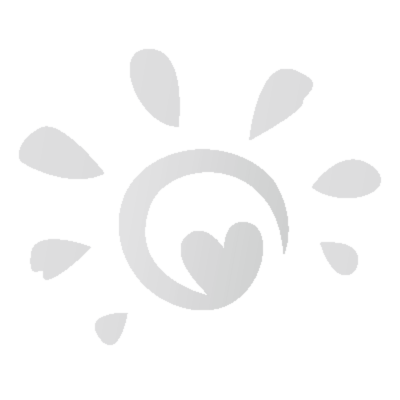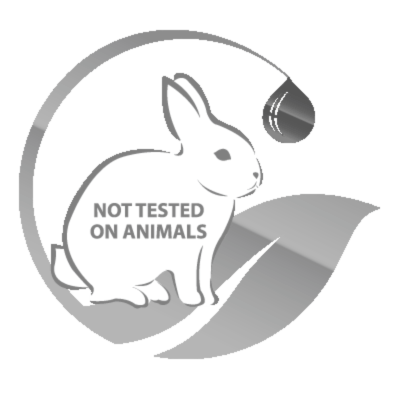 Nature friendly & Water Resistant