The SheerSense Opportunity
To become an Independent SheerSense Distributor of SeneGence Products makes excellent sense with options that work for you: for your lifestyle – right now. The lifestyle once dreamed of is now being developed at SheerSense to help create your success.
Products That Really Work include . . . .
Long-lasting Lip Colour – stays on from 12hrs to 18hrs hours
Lip Gloss that actually repairs and moisturises lips.
Economical products that last longer than their counterparts in the marketplace since they are so highly concentrated. Last 4 – 6 months depending on lip size, and once open will last 3 years.
The Lipsense bottle holds 7.5mls, double the normal size you get in the UK and you can get out every last drop by the use of a small ball in the tube.
The colour pigment is so dense that the lipcolour becomes a must for photographs, great for weddings, fantastic under hot lights whether on the TV or in a show. We have some very well known celebrities wearing this product.
Exclusive proprietary anti-ageing skincare formulation that fights the signs of ageing by renewing your skin from the bottom up.
LipSense® Liquid Lip Colour
Patented and Proprietary Product Technologies
LipSense® is an amazing departure from conventional lipsticks, stains and colours. It should only be applied on clean, dry lips. Your perfect pout will be water resistant and will not kiss-off, smear-off, rub-off or budge-off! We challenge you to put your pout to the test – kiss away! Create your own recipe for beauty and customise your colour palate by combining shades that are rich and solid, sheer and shimmery, vibrant, shiny or frosty.
Our Distributors enjoy the benefit of selling unique, consumable and guaranteed products that outperform even our promises!
Revolutionary Long-Lasting Colour Cosmetic Technology
For customers to buy and Distributors to sell, found nowhere else in the cosmetics industry!
The Career
Make a difference in your life, while enjoying friendships and the freedom to empower yourself and those around you. You can have the flexibility to take care of business at home whilst having a career with no income ceiling and the benefits of showing other women how to enhance their natural beauty.
Providing customers with revolutionary merchandise of unique, long-lasting cosmetics and opportunities for Distributors that are unprecedented in the direct selling industry today!
SheerSense Ltd is the exclusive UK supplier of SeneGence Inc Cosmetics which present long-lasting beauty and benefits, whether the product is bought as a customer or sold as a Distributor.
Great Income Potential
A SheerSense Independent Distributor has the ability to earn money quickly.
Retail Sales of the Product
SeneGence International's line of products is unique, in huge demand, and highly consumable. Not only is there an income flow from initial product sales, but from reorders as well!
A SheerSense Distributor may sell products via in-home or in-office demonstrations, privately-owned non-chain retail establishments, tradeshows, and company-sanctioned Internet and kiosk programmes.
Distributors earn excellent rates of commission.
Distributor Discount
So the business potential is enormous – not only can you earn from the sale of the products but also from re-orders.
You can also earn commission from sales by Distributors that you introduce to the company.
Distributor Discounts are
Retail Product £0.00 – £199 = 20% Discount
Retail Product £200.00 – £599 = 30% Discount
Retail Product £600 – upwards = 40% Discount
Low Start-Up Cost
Starting a SheerSense business is a simple, low-cost way to be in business for yourself!
An initial investment of £120 Distributor Application Fee and completing the Distributor Application Form enables you to obtain your unique Distributor ID number and the Right to Purchase SeneGence products at discounted rates.
You will also receive the Beauty Starter Case comprising:
4 LipSense Lip Colours
3 ShadowSense Eyeshadows
1 LashSense Mascara
1 Glossy Gloss Lip Gloss
1 Ooops! Remover
10 Gloss Sample Sachets
5 Beauty Books
10 Make Up Brushes
Cotton Pads
Lip Applicators
Mascara Applicators
Mirror
Calculator
Over £300 product value including accessories and UK Distributor Rights.
(Contents are subject to change)
Another start-up option is to register for £55, and this gives you the privilege of being able to order products at the discounted wholesale price.
We recommend that you sell at the retail price, however, you can arrange a percentage off to hostesses of party plans etc.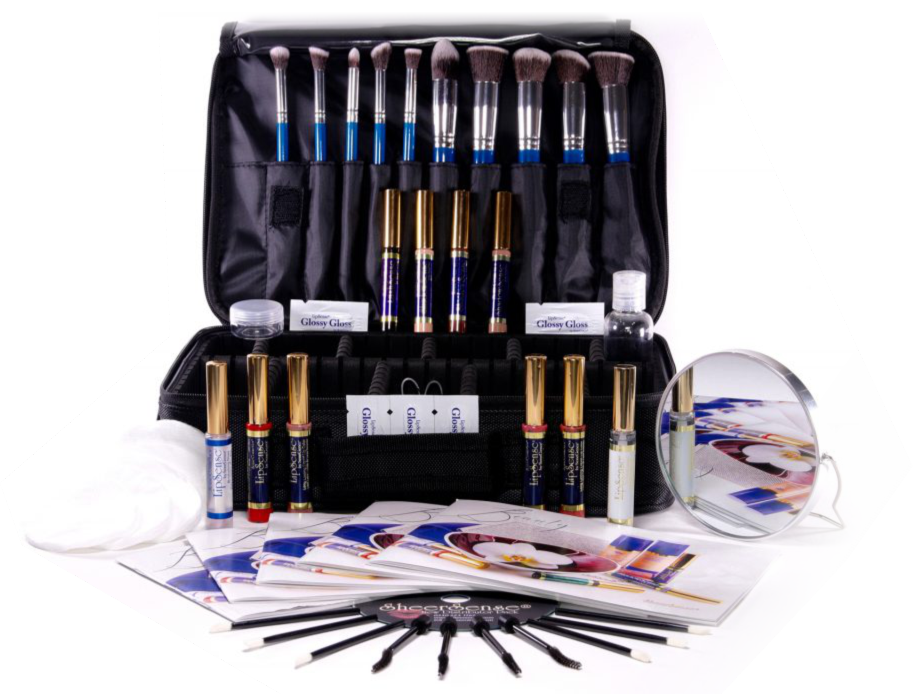 Support
Our intention is to provide active SheerSense Distributors with support in the form of free training and support in the field, along with telephone, email, social media interaction, newsletters and marketing campaigns to assist you in having a successful SheerSense career.
Business Potential
This product really works, so does the business potential.
We are looking for distributors throughout the country to help us introduce this amazing product to other ladies. It is extremely well known in America, Canada and Australia and worn by celebrities such as Christina Aguilera, Jennifer Anniston (there are a lot more).
In the other countries it is sold through Multi Level Marketing (MLM), with up to 5 levels. We are new in the UK, which is great news for you as it means that you are in at the beginning.
Qualified Distributors earn commission, up to 30%, from orders placed by Distributors they have brought in, as long as qualifying conditions are met.
Please click here to read the Distributor Terms of Agreement.
Our small print – Distributor Terms and Conditions – can be found here.
To see the Distributor Policies and Procedures Guide please click here.
These pages will open in their own browser tabs.
To start career as an Independent Distributor you will need a Distributor to Sponsor you. Enter your postcode below and click on "Find a Distributor" and select a Sponsoring Distributor near you. (You can change the range to view). Or you can contact SheerSense Head Office for further details.
"All in all, I'm a little in love with these gems and I'm quite glad that they have wiggled their way into my life."
Beauty Blogger Jasmine Hart (jasmine hearts)
"WOW! The Praline Rose is absolutely perfect – I've just ordered some on your website (with the Ooops!™ remover too). Fantastic! Thank you!"
Bryony
"Applied LipSense in the shade Blu-Red on my lips. The red lip paint lasted for 6 hours before showing any sign of wear, in which I also drank and ate so gets full marks in my opinion! I used LipSense gloss on top which really gives a plumping effect."
Beauty Blogger Frankie (crazy blonde gal)
"Thanks so much for the lip liner which arrived today! PERFECT colour. Thanks. Might even treat myself to another – possibly rhubarb. Great service. Thanks again."
Alison Round
"I like the colour and it made my lips feel soft. The recommended three layers were easy to apply, and it felt very light and natural once dry. Best of all, it left no trace on my pillow and my lips looked plumped up the next morning. Genius! 5/5."
Karen Franklin, DAILY MAIL