Media Consent Form
---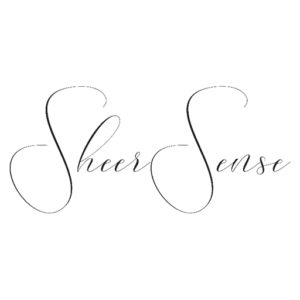 PHOTO, AUDIO & VIDEO VOLUNTARY CONSENT AND RELEASE FORM
Without expectation of compensation or other remuneration, now or in the future, I hereby give my consent to SheerSense® Ltd, its affiliates and agents, to use my image and likeness and sound of my voice as recorded on audio or video. I understand that my image may be edited, copied, exhibited, published or distributed in publications, advertising or other media activities, including Social Media and I waive the right to inspect or approve the finished product wherein my likeness or sound appears. Additionally I waive my right to royalties or other compensation arising or related to the use of my image or recording. I also understand that this material may be used within an unrestricted geographic area and there is no limit on the validity of this release.
This consent includes but is not limited to interview, film, photograph, tape or otherwise make a video/audio reproduction of me and/or record my voice for any purpose including but not limited to conference, informational or educational or on-line educational presentations or courses, educational videos, social media, advertising, marketing materials. The consent also includes permission to use my name and title, to use quotes (or excerpts of such quotes), the film(s), photograph(s), tape(s) or reproduction(s) of me and/or recording(s) of my voice, in whole or in part, in publications, in newspapers, magazines and other print media, on television, radio and electronic media including the internet, and/or in mailings for educational and informational purposes and awareness.
I hereby assign, convey and transfer all right, title and interest including any copyright interest therein of the material to which this agreement relates, and SheerSense® Ltd shall be the sole and exclusive owner of such material, including but not limited to promotional materials and commercial purposes. Such uses shall include and not be limited to commercial product, television infomercial, audio, CD and/or video tapes, internet and/or wireless transmission. All video, audio, photographic and written material provided to SheerSense® Ltd is protected by copyright law. The terms set out above shall be governed and construed in accordance with English law and any claim shall be brought in the courts of England and Wales. I expressly agree not to record by audio, video, photography or any other means, not publish, post on the internet or otherwise make publicly available any material to which this agreement relates.
I hereby release SheerSense® Ltd and all other persons or entities acting in any capacity on their behalf, hereinafter referred to as SheerSense® Ltd, for any and all liability related to my participation and indemnify the aforesaid from any loss or liability arising from any claim arising out of my participation. These releases shall not exclude any liability for death or personal injury caused by negligence or where such limitation or exclusion is not permitted by law.
I hereby elect to and do assume the risk for claims arising from my recorded actions or statements and hereby generally release SheerSense® Ltd from any and all liability whatsoever related to such claims.
Under no circumstances is a SheerSense Distributor or other event attendee permitted to record any talk or presentation by any company agent, representative, employee or guest speaker, without specific permission in writing in advance from an authorised company officer.
This consent is given in perpetuity and use of material as described herein does not require prior approval by me.
I acknowledge that I have been given the opportunity to ask questions regarding any aspect of the release and acknowledge that I have carefully read and fully understand all aspects of the release and agree to the terms in their entirety.